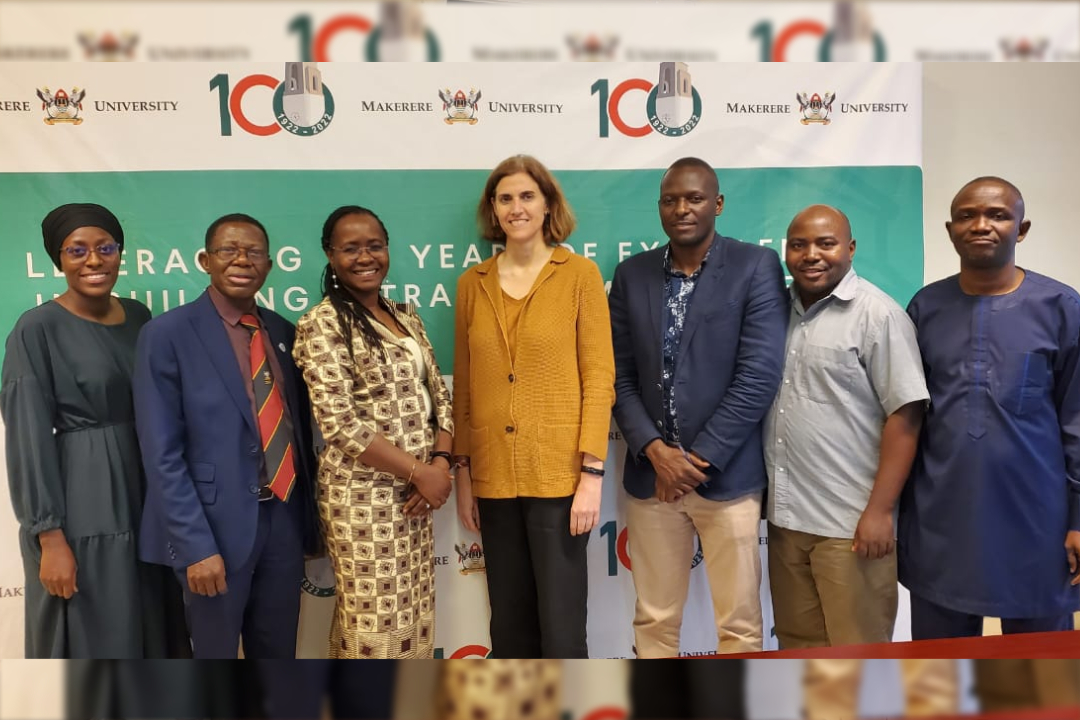 Claudia Frittelli (center) posing with Prof. Sarah Ssali (3rd Left), and Prof. Buyinza Mukadasi (2nd left), and CoE personnel
September has been a great month for the CoE Identities, after being honored by the ARUA Secretary General's visit, Claudia Frittelli, Programme Officer at the Carnegie Corporation of New York also visited the CoE during her visit to Makerere University. The ARUA CoE Identities was privileged to be among the University Units she had talks with.  During her meeting with the CoE, focus was on ARUA's effectiveness; feedback on ARUA- Carnegie Early Career Researchers Fellowship Programme as well as views on how future Carnegie programmes can best be designed.
The CoE Director used the opportunity and presented to her the ongoing work under and the CoE including future plans.  The ARUA-Carnegie Fellows also expressed their gratitude to Carnegie and reported that the fellowship is so result-full and therefore continuity is desirable.  Ms. Frittelli appreciated the CoE work and shared information on future plans for Africa from Carnegie and other prospective funders.