The ARUA CoE in Notions of Identity comprises six universities including the following:
The Hub
Makerere University will be the hub and host of the CoE. Makerere University is one of the oldest and most prestigious universities in Africa. It is a research intensive university, which upholds inter and multi-disciplinarity, with cross cutting themes such as good governance, human rights, gender, and equity.
Makerere University has a long history interrogating identities, with a wealth of research and researchers working on identities and a robust institutional framework to handle research of a collaborative and multi-country nature.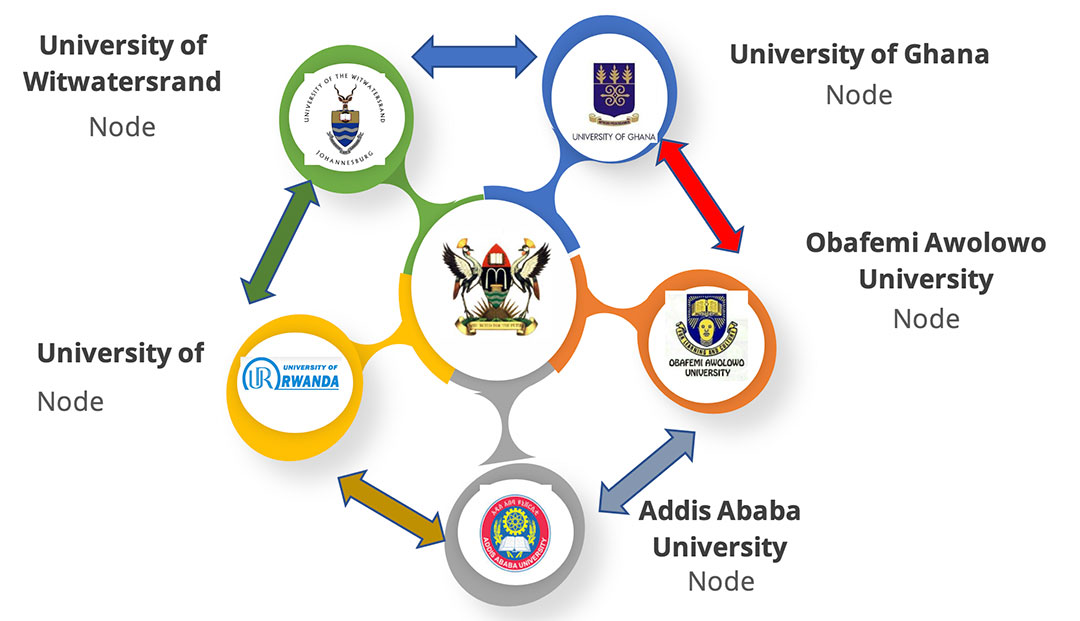 The Nodal Universities for this CoE include the following:
University of Ghana, Ghana (Institute of African Studies)
Obafemi Awolowo University, Nigeria (Institute of Cultural Studies)
Addis Ababa University, Ethiopia (Institute for Ethiopian Studies)
University of Rwanda, Rwanda (Centre for Gender and Cultural Studies)
University of the Witwatersrand, South Africa (Wits Institute of Social Research)