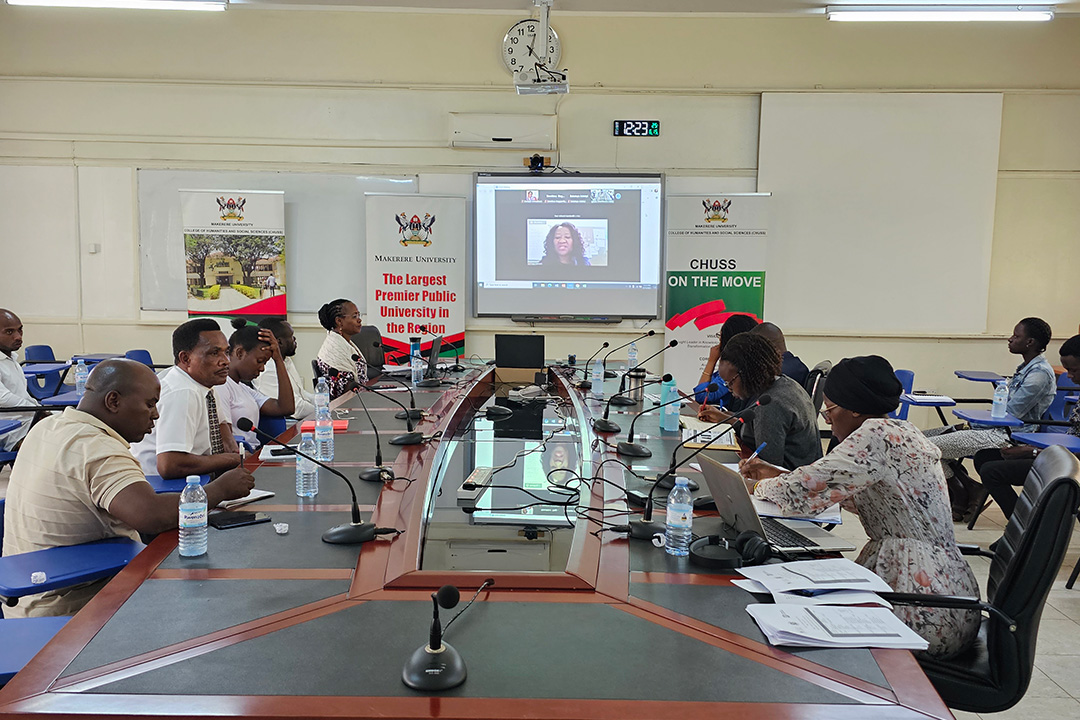 For the second time, the ARUA Centre of Excellence in Notions of Identity in Africa conducted its ARUA CoE Identities Early Career Researchers (ECRs) Workshop. This follows the first workshop of this kind conducted early last month. The monthly ECR workshop is an initiative by the CoE to enable its ECRs to present their work and get constructive feedback to help them in improving.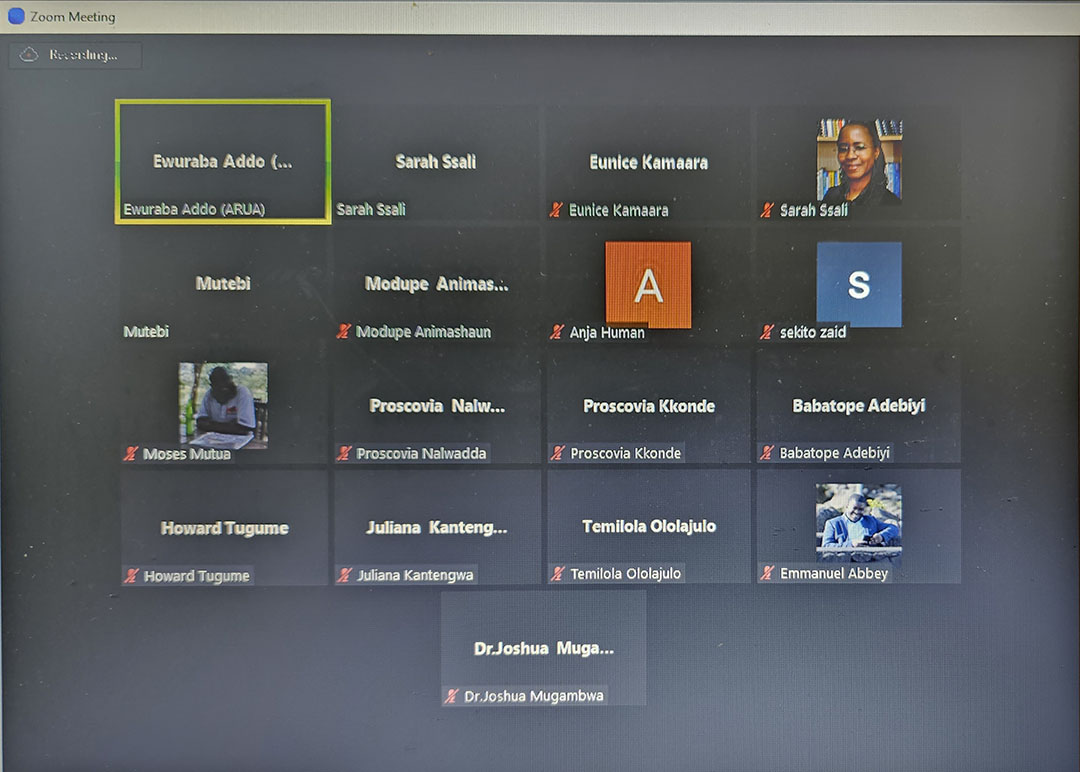 Just like May's workshop, on 15th June five ECRs under the UKRI Strengthening Capacity for Research and Policy Engagement in Shifting Notions of Motherhood and Fatherhood for Improved Children's Wellbeing in Africa (UKRI-SCaRPE-A) project presented their SCaRPE-A projects. Unlike the previous workshop that had all the five presenters at the stage of concluding their projects, this workshop had researchers at different stages of their projects.
Again the CoE had a Deputy Vice Chancellor to open the workshop, this time from the University of Ibadan. Prof. Oluyemisi Adefunke Bamgbose, the DVC Research Innovations and Strategic Partnerships was happy that the workshop was specifically for Early Career Researchers. In her inspiring remarks, she described the SCaRPE-A project as a collaboration that has brought the six African Universities together to celebrate, engage, question, evaluate and build or rebuild notions of parenthood. She also noted that SCaRPE-A resonates with Africa's commitment to intergenerational knowledge transfer of values to sustain humanity and livelihoods. She commended the CoE for having 18 ECRs on the SCaRPE-A Project as ECRs are the future for Africa's research. Prof. Bamgbose also expressed gratitude to UKRI for funding the project and to ARUA for providing an umbrella for collaborations.
Dr. Motlalepule Nathane Taulela and Assoc. Prof. Sarah Ssali who are both senior researchers on the SCaRPE-A project co-chaired the following ECR presentation.
"Understanding parenthood in the 21st century: Exploring the perspectives of parents of children in their first 1000 days of life." ~ Babatope Adebiyi, PhD – University of Western Cape South Africa
"Mothering in Violence; Intersecting Identities and Parenting at the Border."  ~ Animashaun Elizabeth Modupe, PhD Candidate, University of Ibadan, Nigeria
"Identity construction among parents raising children with albinism in southwest Nigeria." ~Esther Temilola Ololajulo, PhD Candidate –University of Ibadan
"Analyzing ways in which pigeon pea production (re) shapes parenthood among climate-smart agricultural farmers of Lira and Alebtong – Uganda." ~ Howard Tugume, PhD Candidate, Makerere University
"Gender Related Identity Constructions and the Concept of Women Empowerment in Rwanda: Lived Experiences of Women Leaders in Gasabo District." ~Juliana Kantengwa PhD Candidate, University of Rwanda
Among the workshop attendees included senior researchers on Identities and parenting, members from the SCaRPE-A International Advisory Board and ARUA secretariat.
Ms. Ewuraba Addo, ARUA Project Coordinator closed the workshop and noted that ARUA is looking forward to more monthly ARUA CoE Identities Workshops
Download
ARUA CoE Identities Early Career Researchers' Workshop II Programme